click here to see the chat Schedule

click here to visit the Community room
click here to visit the Chat Room
---
Chat Host Bios
Mary-Ann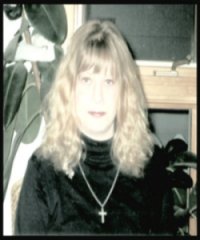 Mary-Ann, aka PrairieGal. is from Saskatchewan, Canada. After her dad had a stroke several years ago she took care of most things for him, eventually getting Home Care to assist her. Lucky thing, because about 5 years ago her mom became very ill, requiring 24/7 in-home care. She found herself thrown into the caregiving role, went through all the normal caregiver frustrations and emotions caregivers face. Having been apart of our community, Mary-Ann has been a dedicated host helping many who enter our community.

In 2000, Mary-Ann's mother passed away and she found her way to the Empowering Caregivers site, armed with her experiences and a sense that she couldn't let this go; that somehow she would be able to offer support to others who were going through what she had. She signed up as a messageboard moderator and chat host. She loves what she is doing here at the site and has helped hundreds of caregivers. She feels. "Not only am I meeting the most wonderful, and caring people, but by helping others I find I am also helping myself get through my own grief." Email: PrairieGal
Dee currently hosts herown sarcoidosis chat at: http://SarcoidosisHelpline.0catch.com/html
She was a caregiver for her dear mother for three years and then her mom was placed in an assisted living facility. She still oversees her care and is extremely close with her. Her mother had a heart attack and a stroke prior to placing her.
Dee has the McDougal Ministry or foundation...She has mailed McDougal bears all over the globe. It's her way of reaching out and making others feel better when they are going through rough times as we all have. She puts a button on the bear's tummy instructing people that when they are having a bumpy time to rub his tummy so that they will feel better. She feels " how can one feel sad when you are rubbing a bear's tummy?" Mcdougal was named after her dear friend Kelly Ayres who had ovarian cancer, Kelly lost her baattle but eacfh time she gives a MdDougal to others, she keeps Kelly's memory alive.
Dee has authored 14 wonderfully inspirational books to date. Her 15th which is on caregiving and assisted living will be out by summer.. like her work it is positive and filled with love.. All her books are dedicated to her mother who is her great blessing in life. Email: Dee

click here to see the chat Schedule

click here to visit the Community room

click here to visit the Chat Room

© Copyright 1998 - 2009 by Gail R. Mitchell.